It has become an annual tradition for Chris to create a Christmas themed oil painting, which are then turned into cards.  Cards and prints are available for purchase below.  
Christmas cards are available in packs of 10. Each card is 5″ x 7″ (orientation vertical or horizontal based on painting) and includes envelopes.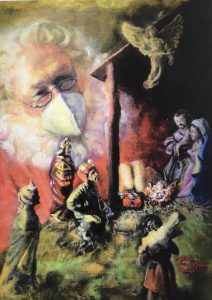 Merry Christ-Mask Card (10 pack) with inside text "Merry Christ-Mask! Spread Christmas Cheer to the Hearts of Others."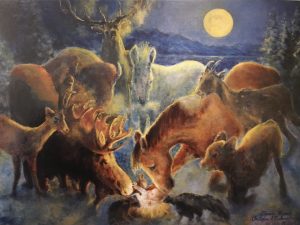 God's Country card (10 pack) with inside card reading " 'The wild animals honor me…' Isaiah 43:20″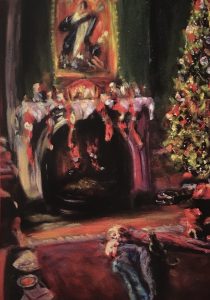 The Nightwatch card (10 pack) with inside text "only the car knows. Merry Christmas to You and Yours".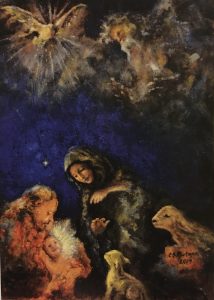 Holy Family Card (pack of 10) with inside card text "May the miracle of Christmas fill your heart with joy and peace".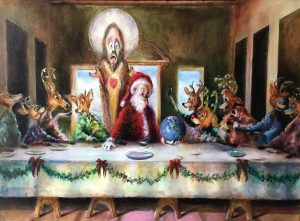 Santa's Last Supper Cards (10 Pack)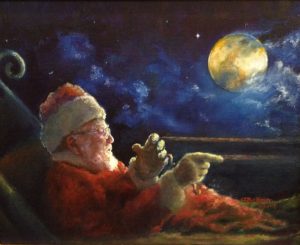 Night Watch Cards (10 Pack)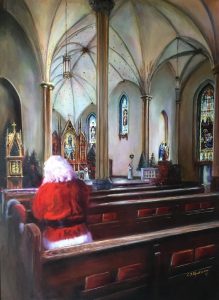 Santa's Real Helper Cards (10 Pack)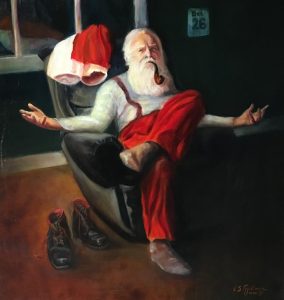 $65.00  + $15.00 shipping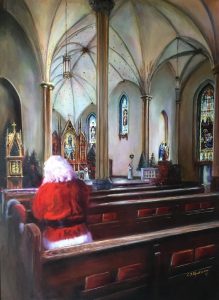 Santa's Real Helper Signed Print